The Journey to JH Design International
Roll Out the Red Carpet!
Introducing JH Design International, the newest business venture of John Hall. Welcome to the world of E-Design. E-Design is the modern answer to home remodeling. With E-Design, connect with internationally acclaimed designer John Hall to create unique professional quality room design and project consultation from anywhere.
The Journey to JH Design International
a message from John Hall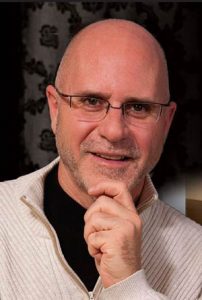 With great pride I would like to introduce you to a new venture that I have put together over the last year. JH Design International is a branch of the Hall Design Group that specializes in design only and consulting services. JH Design International has been doing business successfully over the last 9 months. Talking with people throughout the years I have discovered a real need for design only services among the public. With my new company you can now obtain a professional design without having any type of commitment to do the construction or purchasing of materials. JH Design International also offers E-Design service where I work with clients all over the world. My company is set up to handle all design work virtually. Talk about being ahead of the curve! Please feel free to visit my website that is almost complete. Should you not find the answers you are looking for please feel free to call or email me to discuss your individual needs. JH Design International is not replacing The Hall Design Group but rather adding a valuable resource to the public complimenting the Hall Design Group. I encourage you to visit my websites to learn a little more about both companies and which may serve your needs best.
www.kitchenedesigns.com
www.thehalldesigngroup.com
E-Design Services
JH Design International offers a new trend-setting option in design, called"E-Design". E-Design is simply doing a design for someone not within the same geographical area as JH Design International. John does not need to ever physically step into your space. With today's technology, John can work remotely and all of the items specified within the design can be ordered locally or online. E-Design is a great way to obtain a professional design from a leading expert within the industry from anywhere in the world at budget friendly pricing. For more information on how it works please visit www.kitchenedesigns.com
Consultation Services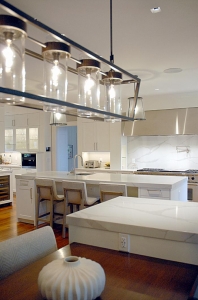 JH Design International is an award winning Design Firm and offers a much desired service to the remodeling and building industry. At times, remodeling and construction projects can be very intimidating. JH Design International can guide you through the process with ease. You may have your own resources and builder/contractor, but lack the confidence and knowledge to make all of the right decisions in a timely manner to keep the project running smoothly and efficiently. With over 35 years of experience, John Hall can guide you as your project moves along. Some of the many areas of John's expertise include kitchen, bath, closets, lighting, electrical and general construction. John holds a degree in Interior Design and continues to travel the world staying current and ahead with trends and design. He is the leading design expert in Northern Ohio and will look forward to guiding you with all of your Interior Design needs.
Design Services
JH Design International offers "Design Only" Services to the Northern Ohio area. This is the perfect opportunity should you be in the market for a design only. Maybe you are a do-it-yourselfer or already have a contractor and just need guidance with a design. Included within our areas of expertise are kitchens, baths, laundry rooms, closets and much more. John has always stayed on the cutting edge of design. He has made it a priority to regularly visit Europe to stay current on design trends. John's outstanding designs have been recognized by his peers in the way of local and national awards.
Webinar Series
Given the current situation of the world, we thought now was the perfect time to roll out our highly anticipated Webinar Series. I encourage you to use this time to educate yourself on all aspects of your design process so that when the time comes you can hit the ground running. The webinars can be accessed from the confines of your own home and at this time will be free of charge. Below you will find the webinar topics and release dates. All webinars begin at 10:00 am EST with the exception of April 18th at 3:00 PM EST
April 4: Selecting Cabinetry that's Right for You
April 11: The Kitchen Layout: a Study of Guidelines to Follow
April 18 @ 3:00: Accessorizing the Kitchen From a Functional Standpoint
April 25: Selecting the Appliance Package that Fits Your Needs and Budget
May 2: Lighting Design for the Kitchen
May 9: Design the Home Office
May 16: Lighting Design for the Bath
April Kitchen Design Class
Join John on April 18 for a comprehensive Kitchen Design Class, back by popular demand, but this time, it goes virtual! Lose no time in your design process and participate in the class from the comfort and safety of your own home.
Visit www.thehalldesigngroup.com or call Celina at 216-905-7177 to reserve your spot today.
On a Personal Note
from John
At The Hall Design Group we recognize these are frightening times for everyone. We are choosing to view this trying period in history as an opportunity. We want to help you design the space of your dreams so that when this time passes, you will have a space where you will never take another moment with your loved ones for granted. As for us, we have our front trees decorated with Christmas lights for the neighborhood children to enjoy and a "Thanksgiving" turkey cooking in the oven…
https://kitchenedesigns.com/wp-content/uploads/2019/10/JHDI-color-logo-with-tagline-new.png
0
0
John Hall
https://kitchenedesigns.com/wp-content/uploads/2019/10/JHDI-color-logo-with-tagline-new.png
John Hall
2020-04-01 14:53:44
2020-07-09 15:27:58
The Journey to JH Design International